1888 – Two parish teams 'Fag a Bealaghs' and Drumshancorick Faughs formed. Amalgamate to become Roslea 'Fag a Bealachs'
1904 – Club moves from original pitch at Deerpark to Tullys meadow.
1905 – The pitch is moved again. This time to Quinns field on Clones road
1906 – Registered in Fermanagh as 'Roslea Shamrocks' but didn't take part in any competitions.
1908 – Win the Donnelly Cup
1923 – Club move to new pitch at Cordoola. First match is challenge with Clones.
1924 – Re-entered the Monaghan Leagues
1932 – Compete in Fermanagh competitions for first time and win the Junior League
1934 – Hughie McGinnity become first Roslea player to play for Fermanagh. Mary Maguire becomes the first Roslea player to play for Fermanagh Camogie team.
1938 – Club suspended for fielding 'cross boarder' players.
1943 – Club qualified for Junior league final v Devenish. Match never played due to war shortages. Fr. Mc Williams arrives in Roslea parish.
1944 – Club re-named Dresternan Shamrocks
1945 – Roslea Shamrocks becomes official name once more
1947 – Team qualifies for both Junior League and Championship finals but were defeated in both
1948 – Roslea reach both Senior League and Championship finals without success. Only club to bring motions to County Convention
1950 – First Roslea Minor team formed and they win Minor League title. Tommy Callaghan and Owen Clerkin become Roslea's first Fermanagh County Minors
1951 – Roslea win Minor league and Championship double. A number of Roslea Minors play in Ulster Final including Tommy Callaghan who was captain.
1952 – The Shamrocks again reach both the Senior League and Championship but fall short both times.
1953 – All players from Aghdrumsee parish leave Roslea Shamrocks to form their own team.
1954 – Roslea beat Tempo and Cashel respectively in Junior League and Championship finals to complete the double.
1955 – First Roslea Juvenile team formed and they win League after beating Ederney in final. Club negotiates rent of new pitch from Pat Tully at cost of £20 for 5 years. Shamrocks beat reigning champions Lisnaskea in final to win first Senior Championship.
1956 – Retain Senior Championship title after winning a replayed final over Aghdrumsee 0-8 to 0-2.. Beaten in Senior League final by Belleek.
1957 – Win the '3 in a row' of Senior Championship by beating Derrygonnelly 2-9 to 0-8. Won Minor League title.
1958 – Fourth Senior Championship title secured after overcoming Tempo 2-6 to 1-2 in final.
1959 – Fifth Championship final appearance in five years ends in a draw with Newtownbutler 0-2 to 0-2. Owen Clerkin captains Fermanagh to All Ireland Junior Title. Other panel members include Owen Callaghan, Des O'Rourke, Joe Pat Prunty and Joe Goodwin
1960 – Replayed 1959 Championship final ends in a 3 point defeat
1962 – Roslea win their fifth Senior Championship title after defeating Kinawley bu 2-9 to 0-9 in final. Owen Clerkin appointed Fermanagh County team manager.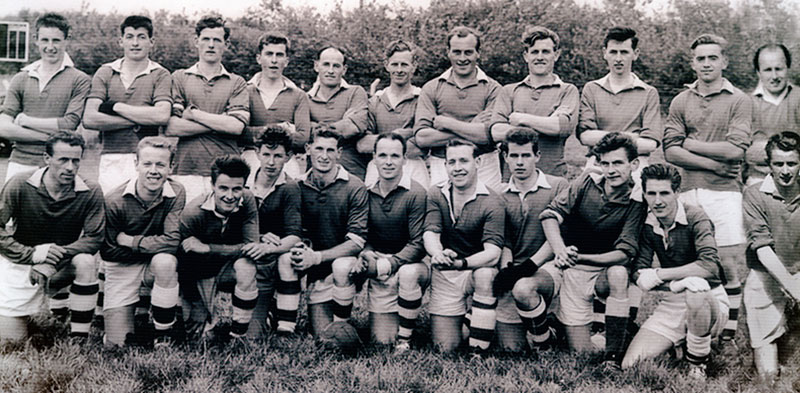 1963 – Club forms first Youth committee with Benny McSorley as its Chairman. Reached seventh Senior Championship final in nine years but beaten 3-4 to 1-7 by Devenish.
1967 – Intermediate football League title secured for the first time.
1969 – Shamrocks win County under 16 League
1970 – Club crowned Fermanagh Minor League Champions
1971 – Amalgamated with Aghdrumsee to win Fermanagh Under 21 championship
1972 – Retained the Fermanagh Under21 title
1973 – Roslea win their first Under 14 Championship. Club also win Intermediate League and Championship titles
1975 – Club win Fermanagh Under 16 League
1976 – Roslea players on St Gerards team that wins Minor Championship . Seniors win Division 3 League title
1977 – St Gerards retain Minor Championship title
1978 – Roslea supply 10 of starting 15 as St Gerards win Under 21 Championship. St Gerards win both Under 14 and Under 16 Championships
1979 – Under 16 Championship title retained.
1980 – Crowned Fermanagh Senior League Division 1 Champions for first time .
1981 – St Gerards annex Under 14 League and Championship. Roslea Senior League champions again, Juniors win League and Championship double
1982 – Senior crowned Senior Championship and Senior League winners. Reach Ulster Club Final but beaten by St Galls. Juniors win League title. Peter mcGinnity awarded an 'All Star'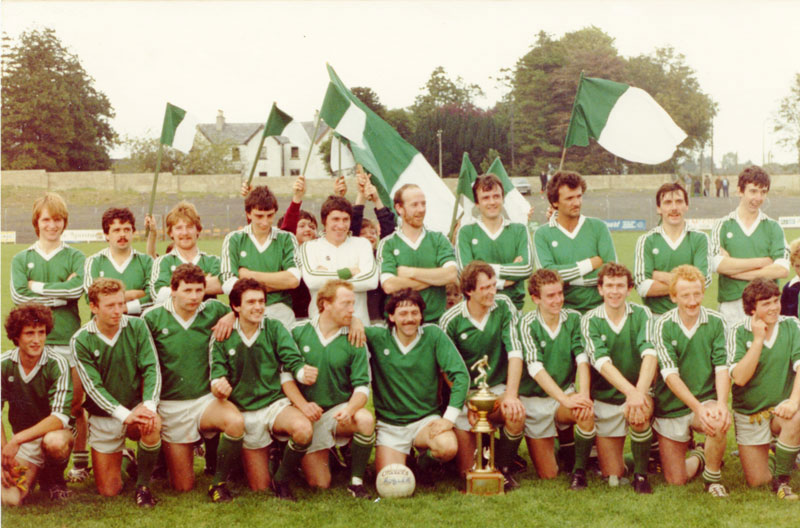 1983 – Beaten by Teemore in Senior Championship final. Win Senior League again. St Gerards win Under 14 Championship
1984 – Roslea Shamrocks complete clean sweep of adult titles – Senior League, Senior Championship, Centenary Cup, Junior league and Junior Championship. St Gerards win Under 14 and Under 16 Championship.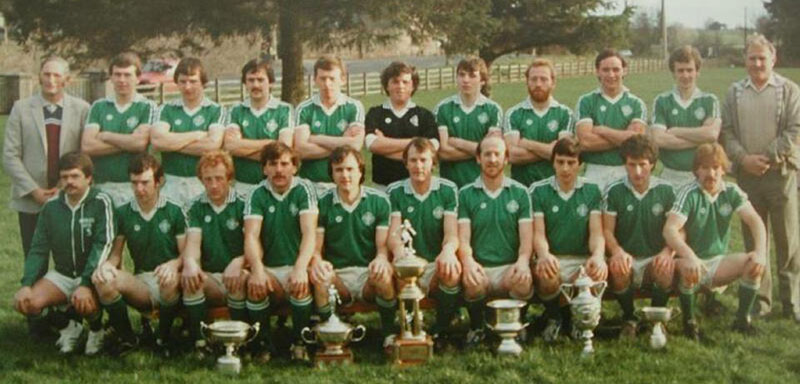 1985 – Sixth Senior League Title in six years secured. Roslea players on St Gerards Minor and Under 16 Championship winning teams
1986 – Won Senior Championship after defeating Devenish in final St Gerards win. Under 16 double and Under 14 Championship.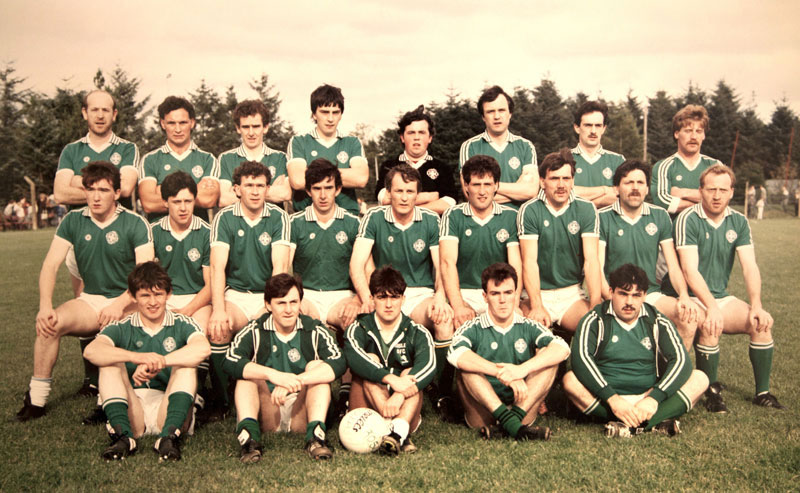 1987 – Beaten in Senior Championship final by Enniskillen Gaels
1988 – Junior Football League champions and Shamrock Park opened. Under 16 Championship secured for fourth time in five years.
1990 – Club wins the Under 12 Championship for the first time and also win the Under 14 double.
1991 – The Shamrocks win Under 16 League
1992 – Under 14 and 16 league and Championship doubles secured and club also add the Fermanagh 'Feile na Og' title.
1993 – Won Junior Football Championship
1994 – Retained Junior Championship title and added Junior League title to secure the double. Roslea win Minor and Under 16 League and Championship doubles.
1995 – First ever Fermanagh club to secure '3 in a row' of Junior Championships and also completed the Junior double. Won Under 15 League.
1996 – Shamrock Park Club complex opened by GAA president Jack Boothman.
1997 – Junior team crowned Junior Championship winners yet again
1998 – Club Senior team win the Intermediate Championship. Roslea Under 14 team wins League and Championship double and Fermanagh 'Feile Na Og' Under 16's win the League
1999 – Roslea win Under 15 league Title and Under 12 League for first time
2002 – Win the Senior League Division 2 for the first time
2003 – Shamrocks win Under 16 League
2004 – Under 16 League title retained
2006 – Fermanagh Under 12 Championship attained.
2007 – Regained the Junior Championship title
2008 – Division 2 League champions once again
2009 – Won the Senior League Division one and were defeated in Senior Championship final. Juniors win Championship yet again
2010 – Became Senior Championship winners after a lapse of 24 years and also win Junior Championship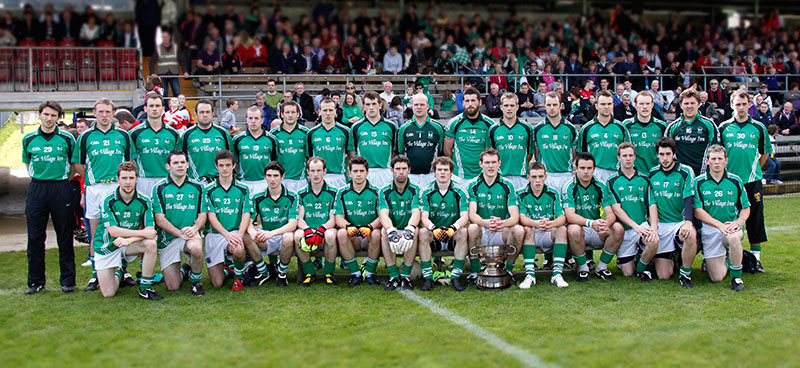 2011 – Retained the Senior Championship and added the Senior League Division One title to complete the double. Juniors complete another '3 in a row ' of Junior Championships.

2013 – Club celebrates their 125th anniversary by completing work on a new spectator stand. Roslea Shamrocks regain the Senior Championship Title – their third in four years. The Juniors also win the Championship – their fifth in seven years.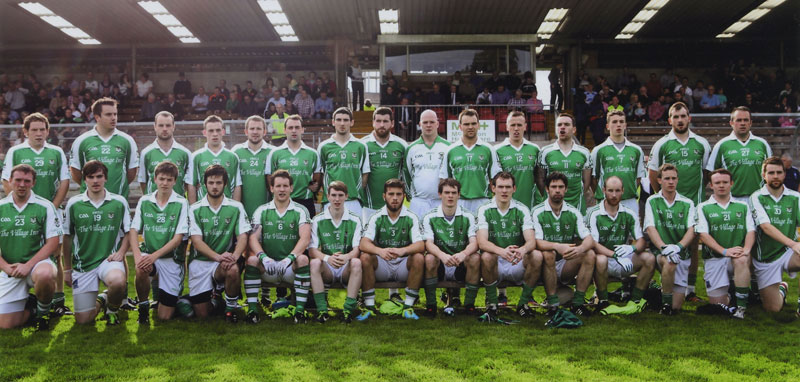 2014 – Roslea Shamrocks repeat their 1984 achievement by winning all Fermanagh adult competitions – Senior Championship, Senior League, Junior League and Junior Championship. Underage teams win both the U16 & Minor Leagues also.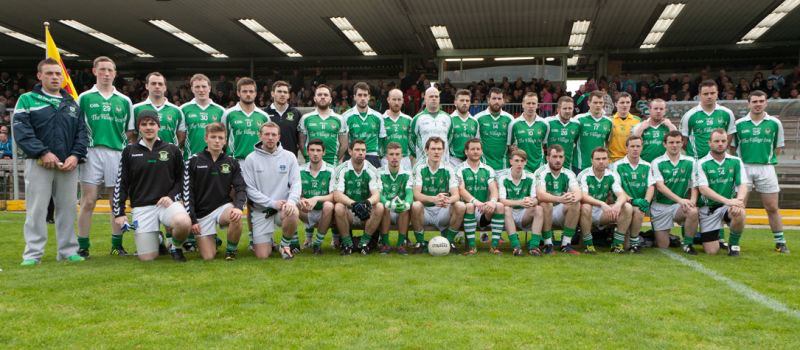 2015 – Roslea Shamrocks win the Reserve A Championship and U16 League with St.Gerards.
2016 – Reserve A Champions once again.
2017 – Roslea Shamrocks win the Reserve A Championship for the third year in a row and the U12 League.
2018 – Roslea Shamrocks win the Erne Cup One League.
2019 – U11.5 team have a great year and win their League.